Astonishing Lemon Juice Uses In The Garden
Read Time:
2 Minute, 0 Second
Can You Use Lemon Juice for Plants? It may sound a bit strange,
but believe me, it has its benefits. Read the article to know more!
Lemon juice has countless uses, from culinary to medicinal, even the best for your gardening work.Lemons are used for their benefits! we have listed down surprising uses of lemon juice in the garden that will leave you astonished!
---
You can use lemon juice for this process to increase the germination rate. Because it helps to promote the development of cell division, and stimulates the activity of certain enzymes, and helps the nutrients move more easily to certain parts of the plant. Mix 3 ml lemon juice in one litre of water and use the solution for watering the seeds at the time of sowing. Or soaking the seeds in this solution overnight before sowing also increases the chances of germination.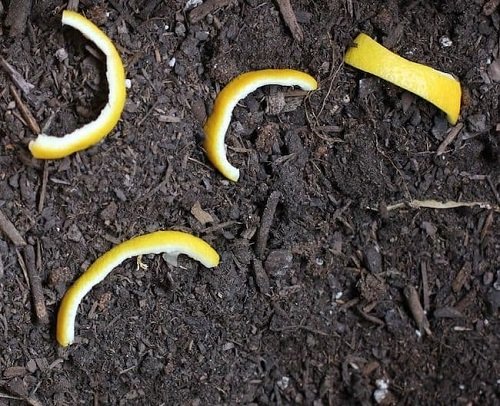 Lemon peels contain magnesium, calcium and sulphur. Adding a handful of lemon peels to the compost will increase nitrogen levels for the good health of your plants. Or mix them in the form of powder and keep it in the garden.
Lemon juice can be used as an organic way to kill weeds. Take four ounces of lemon juice and mix it with one-fourth of white vinegar. Mix well, fill in a spray bottle and use it on weeds.
4. Balance pH Levels of the Soil
Balance the pH level of the soil by using diluted lemon juice once a month. This keeps the soil near a neutral pH of 7 and keeps the soil neutral, which is good for acid-loving plants. Mix 2 tablespoons of lemon juice in a gallon of water and pour this solution into the base of the plant.
Lemon juice helps control infestations of garden pests such as ants, aphids and leaf beetles.Since lemon juice is also an ingredient found in some natural herbs that is often combined with vinegar, use it with caution in the garden.
6. Keep Mosquitoes At Bay
Squeeze six fresh lemons into a quart of water. Bring to a boil and let stand for an hour. After the mixture thickens, let it cool down and fill it in a spray bottle. Make sure you avoid your eyes and any open cuts while spraying this mixture.